WHAT OUR RESTAURANT CLIENTS SAY
---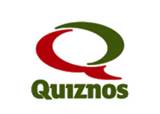 ---

---

---

---

---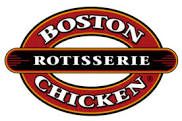 ---


---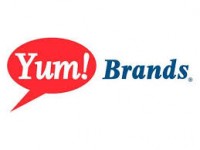 ---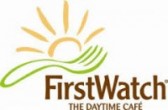 ---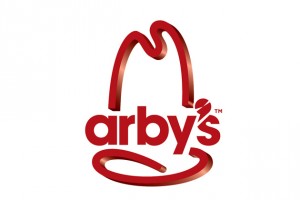 ---
---

---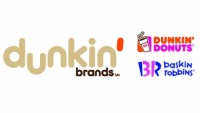 ---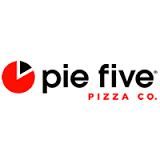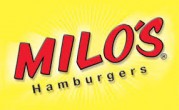 ---

---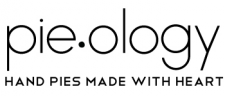 ---
€œI have had the pleasure of working with Toni Marie for over 9 years. Throughout that time, she has proven to be a great partner who is committed to finding tremendously qualified candidates who are a fit for the culture of the organizations that I have worked with.  Toni Marie is a consummate professional with strong communication and follow up skills. She is candid, sincere and incredibly hard working. She is my go to person for recruiting needs. I would highly recommend her and in fact have many times.€  Michael Abt, CEO Huddle House Inc.; former SVP Operations Arby's
---
"Paragon is one of best talent acquisition companies I have had the pleasure to work with. First and foremost, they seek to understand your business, values and culture. This is rare in this field laden with "recruiters" who "mass market" candidates with little or no concern for the individual or the client. They truly have a collaborative team and large network that works together to provide their clients with qualified candidates that have been fully vetted. Paragon stays in stride with the client's process all the way with frequent conversations that allow them to make adjustments as they move through the process. Ultimately you don't pay until you have the candidate you want, that matches your job position and culture." Garry J. Gay, Director of Human Resources at Movie Tavern
---
€œToni's deep dive questioning into the knowledge, capabilities and skill sets are her true hallmarks. Toni has the ability to relate well with people and affords the time to listen and support ideas. I find Toni to be highly meticulous coupled with a kindred light-hearted spirit striking the perfect balance for business relationships. Her company and services were remarkably professional and delightful. I would highly recommend Toni." Harpal Kalsi, Vice President, Operations & GM – Canada & Alaska at Popeyes Louisiana Kitchen
---
€œI have had the great pleasure of working directly with the Paragon team over the past three years. Their team truly takes the time to understand exactly the type of talent that best fits the organization, and not just look for a match to a job description. Simply put, they're awesome!€ Jessie Bray – Vice President of Training and Human Resources at Romacorp, Inc.
---
"Toni Marie and Melissa did a great job for us at Milo's.   Professional, knowledgeable, timely, challenging and experts in their field.   They took a lot of time up front to thoroughly understand our culture and needs, which allowed them to effectively sort through their many contacts. Their pre-screening process is obviously efficient, judging by the 4 well qualified candidates we interviewed. The result was exactly what we targeted." Tom Dekle, CEO of Milo's Hamburgers
---
"Toni Marie and her team of recruiters are a delight to work with. They are passionate about finding the right candidates for our company, and they make the recruiting process fun." Doug Griffin – HR Business Partner at Popeye's Louisiana Kitchen
---
€œI have had the pleasure of working with Toni on both the client and candidate side. I was always impressed with Toni's honesty, integrity and willingness to be open to creative and alternative strategies. Toni has a real skill for finding exactly the right fit for both candidate and client, and is tireless in bringing the right people to the party. I would highly recommend her!" Steve Heeley, CEO at Earl of Sandwich
---
"For the past 2+ years, I've had the pleasure of working with Toni to fill the many Popeyes Corporate needs. Toni is the strongest recruiter I've ever worked with. It starts by her getting to know you and your needs so that she can zero in on what is needed. I strongly recommend her for any recruiting assignment."  Renay Winston, Popeyes Louisiana Kitchen
---
"I recently had the pleasure of working with Toni and found her passion for finding the right talent and cultural fit energizing. She goes the extra mile to get to know her candidates she present going much further than just a resume. Her straight forward no nonsense approach is a breath of fresh air in this industry. Her knowledge of the industry is truly impressive and she uses her experience to find the best talent for her clients. Every interaction I had with her was upbeat and positive while at the same time honest and to the point. I would absolutely recommend people seek out her advice when looking to either find a new opportunity or fill a key position within your organization." Greg Pollock, Director of Operations
---
"Toni Marie is a great talent acquisition partner. She and her team are available 24/7, and are sensitive to the ever changing needs of our growing Brand. That flexibility is much appreciated. Toni Marie's team consistently presents thoroughly screened & prepared candidates. We have a true value added partnership." Layne Marshall, Raising Canes
---
"Without a doubt Toni Marie is one of the best in the industry. Capital Grille is a leader in the fine dining segment and one of those reasons is the working relationship we have with Toni Marie and Paragon. Highly recommended." Chris Harrington, Darden Restaurants
---
"Toni Marie is an expert in the field of restaurant recruiting. She is very well networked and always produces a quality candidate pool to choose from. Toni Marie is thorough, professional, and a joy to work with. I have known Toni Marie for 7 years now and have worked with her on a number of talent searches. I have found Toni Marie to be very dedicated in finding the best available talent for her clients and extremely passionate about her work. I would highly recommend Toni Marie for any talent search." Kevin Bazner, CEO, It's Just Lunch Int'l, LLC / YUM
---
"Toni and her team have done some great recruiting for Arby's. She works hard to build relationships and narrow the target to find the best candidates. Toni has an extensive network within the restaurant business and I believe she could be very helpful in finding top talent." Jimmy Harmon, SVP Arby's Restaurant Group
---
"Toni Marie simply is one of the best restaurant and franchise recruiters around. She is incredibly networked and sincerely works to find the right fit, for both the company and the candidate." Brian Belmont, Quiznos
---
"I have known Toni for a number of years as a client who has provided me a great deal of assistance in my various career searches. Her professionalism is of the highest integrity and caliber." Michael D'Arezzo, CKE (Hardee's & Carl Jr.)
---
"Toni is a terrific service partner. As open, honest and organized, she took my issues and made them her own in generating the best results. Her focus in not only providing a solution, but more important, the solution, makes Toni a significant asset for an organization. From her positive outlook to her warm demeanor, Toni's personality combined with her amazing effort makes her a top recruiter." Jordan Krolick, Arby's Restaurant Group
---
"I have worked with Toni Marie several times over the years. She has worked extremely hard to find talented individuals to help my companies. The quality of the talent, understanding of our needs and desire to get the job done right and quickly has been very impressive. Toni Marie has always been a pleasure to work with and I know if you need to find quality individuals Toni Marie can get the job done for you." Bob Hynick, IDQ
---
"I worked with PARAGON last year on a senior level search, and it was a great experience. Shanna provided two excellent candidates that really met the critical criteria we identified. She clearly had spent time qualifying the candidates before they presented them – she just didn't throw a bunch of resumes my way. She effectively balanced the needs of both the recruits and employers. She is punctual, manages expectations and is considerate of her clients' time. Finally, I found Shanna to be warm and personable." Matt Sullivan, Einstein Noah Restaurant Group
---
"I have known and worked with Toni for quite a while, and found her to be both extremely detail-oriented as well as a pleasure to work with. She really listens to the needs of her clients to effectively match talent with opportunity."  Joel Bulger, LongHorn Steakhouse/Darden Restaurants
---
"I worked with Toni as a candidate for a high-profile executive position in 2002. Her tenacity got me in the door quickly for interviews. She stayed on top of every situation with the employer and me throughout the interview, offer, negotiation, and hiring processes. She followed up after I joined the company to see how things were going and to offer suggestions on how to acclimate to the new area of the country. If you're looking for an aggressive, results-oriented recruiter, Toni's the one!" Michael Furlow, Brinker International
---
"In my professional career, I have met only a handful of recruiters with the personality, strength and honest candor that Toni Marie has demonstrated. I highly recommend Toni to any corporation or organization seeking a dynamic Recruiter. Toni Marie is the best restaurant and franchise recruiters known in the industry. Toni is determined and works hard to find the right fit, for both the client and the corporation." Pamela Fazio, Brand President at Kahala Corp.
---
"I had the opportunity to work with Toni Marie during my transition between companies. She provided excellent guidance and integrity during my transition. She was also very professional and caring about doing the best possible job during the process. Her personality is very friendly and she is fun to work with." Willard Mosher, Wendy's International Inc.
---
"I was fortunate to work with Toni Marie as a candidate pursuing a senior level position in the foodservice industry. Toni is a professional individual with a deep passion and enthusiasm to her work. Throughout this project she demonstrated knowledge, attention to details with a great personal touch. I highly recommend Toni Marie and look forward to working with her in the future as a client. Job Well Done!" George Fawaz, Geo Ventures LLC, SMB and Restaurant Developing Company
---
"Toni Marie is an expert in the field of restaurant recruiting. She is very well networked and always produces a quality candidate pool to choose from. Toni Marie is thorough, professional and a joy to work with. I recommend her and the entire team at Paragon." Heath Grantham, Staffing Manager at Noodles & Co.
---
"Toni Marie is a true professional that makes great interpersonal connections and has excellent follow up skills. She is always available and always stays ahead on any assignment. She has produced great results for our company." Linda Mezzacapo, Dunkin Brands