HIGH REGARDS FROM OUR INDUSTRIAL CLIENTS
---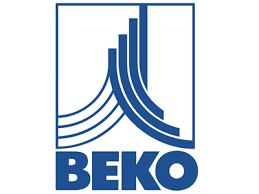 ---

---

---

---

"We've worked with Barrett for years and can highly recommend her. Barrett has the very rare talent to understand EXACTLY what the client needs. She listens very carefully and recruits perfect fitting talent for our company. Thanks for the great service.€ Tilo Furth, President at BEKO Technologies Corp.
---
€œI have worked directly with Barrett for several years, whenever I asked her to find talent in a multiple of states she has delivered top quality candidates. Her team takes time to make sure the applicants fit the requirements of the company and job before offering resumes. Her commitment to me as a customer is outstanding, and why she is the person I call when i need professional candidates for my team.€ Adam Legters, East Region CTS Sales Manager at Atlas Copco
---
€œWorking with Barrett was a delight. As a job seeker i was referred to her through my network. From the moment I contacted her, I knew I was dealing with somebody who will get things done! She is extremely personable AND professional in her job. The relationship i have built with her will last a lifetime. To everyone: Do not hesitate to work with Barrett!€ Randall Corthouts, Regional Sales Manager (Western Territories) at BEKO Technologies Corp.
---
€œBarrett is able to find the hard-to-find talent that others don't. Because of her experience she is able to reach into organizations or find past contacts that are looking for new challenges, We go to Barrett and Paragon for our €œimpossible to fill€ positions because they find the special people to fill them.€ James Reilly, General Manager at Atlas Copco Mafi-Trench Co., LLC
---
Barrett is dedicated recruiter with both the client and the €˜candidate's' best interest in mind. She is easy to reach and always ready to help. Her team of dedicated experts is a great asset to all professionals. Michael Lewandowski- National Sales Manager Service US at Atlas Copco
---
I have worked with Barrett for over 10 years and have had great success with her agency. She has good knowledge of the compressed air industry and has provided with superior talent for our sales force. I would highly recommend Barrett and her company. €œ Alex P. Aguirre,Jr. – Western Regional Manager @ FS Curtis @ Fu Sheng Industrial Co., Ltd.
---
"I have known Barrett for many years and just recently had the opportunity to hire her to fill challenging position. Her extensive knowledge of the compressed air industry along with some creativity along the way in two extremely talented candidates for our opening. Barrett's personality coupled with her expertise make for enjoyable and productive experience. We will be utilizing her services in the future." Brent Darnell – General Manager @ Ingersoll Rand Business @ John Henry Foster
---
"Barrett has never failed to find the right talented individual for a task. She is detail oriented and easy to work with. Her standards are among the highest industry. I would highly recommend her services." Alan Kurus – VP Sales @ Atlas Copco Construction Equipment
---
"Barrett exemplifies top-notch and professional recruiting. She listens first then finds the talent we've needed. If you are after help finding talent for individuals for industrial sales pros, you won't do better. John Conover – Product Manager @ Blow & Low Pressure Compressors @ Atlas Copco
---
"Our Company really enjoyed working with Barrett Avey and Paragon Search. They really honed in on the key requirements for our position search and pick the best fit for our organization." Tony Wisniewski General Manager @ Quinn Group
---
"Barrett provided not only good quantity of candidates for all my open positions, but brought forth good quality candidates with the right background and experience levels. Great follow through help all the way. I would highly recommend Barrett for any of your recruiting needs." Phil Eggers – Technical Service & Competence Development Manager @ BeaconMedaes